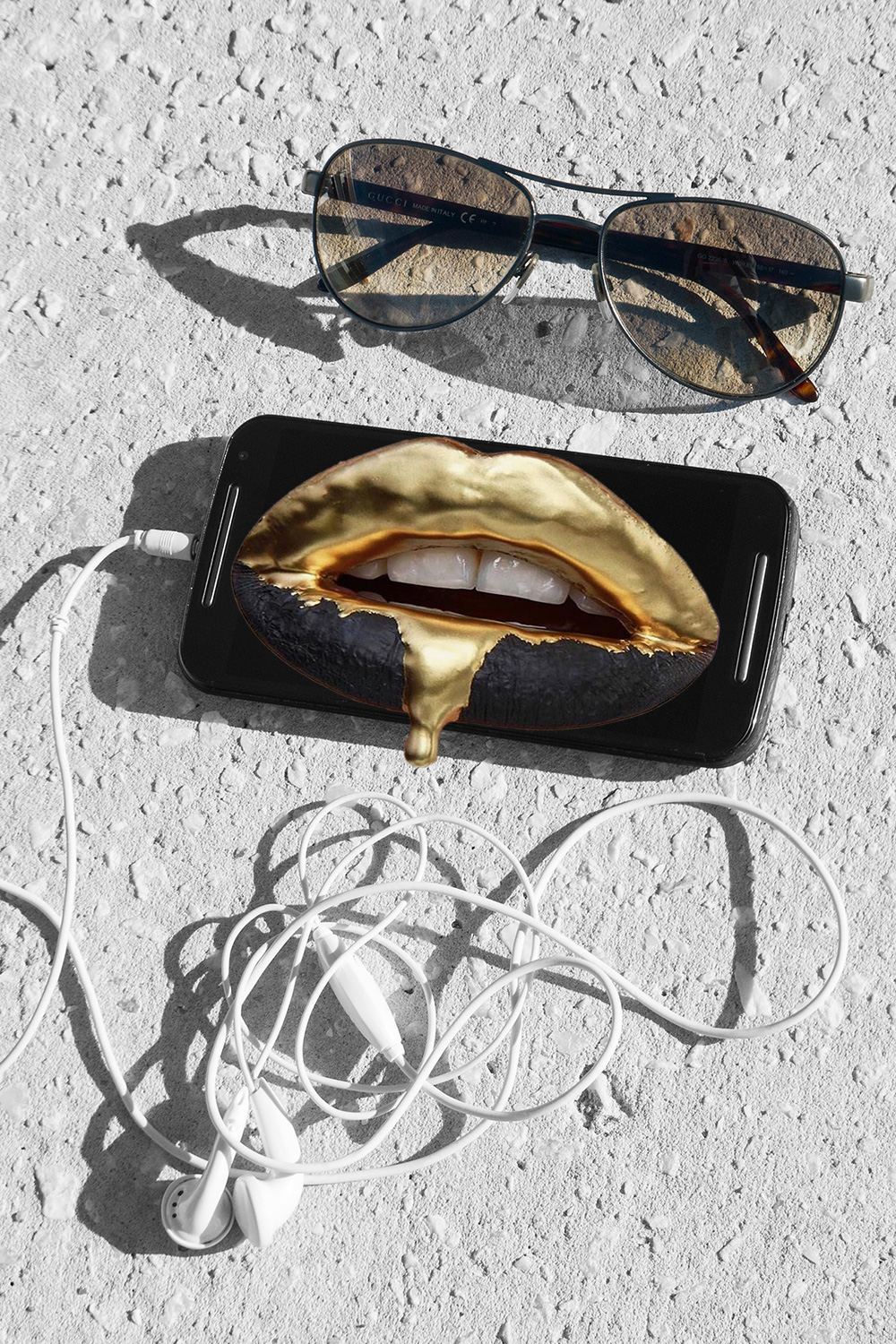 Just though I'd Make something a little different to the usual flat lay basics. Honestly, I get so bored with the same old "variations-on-a-theme" flatlays that are out there. Don't get me wrong they're great and all, but it just seems to be same old same old – nothing new and fresh. So I though to myself, what do I want to see ?! I want something interesting and out of the ordinary, a departure from the norm. This is a rebellion after all.
I call this Golden Mouth – The Ever flowing Fount of golden Ideas
May they be plentiful, and may they ring in your ears and inspire you for all your days.